With 31% of Brits wanting to spend more time in the UK in 2019 than in previous years, the pound not going quite so far is it used to, and a plethora of options for UK-based fun, it's time to recap our favourite bank holiday roadtrips.

Without further ado, here are 5 brilliant bank holiday roadtrips in the UK. They're all doable from London, all most certainly worth the trip, and perfect for that August bank holiday.

‍
Brecon Beacons National Park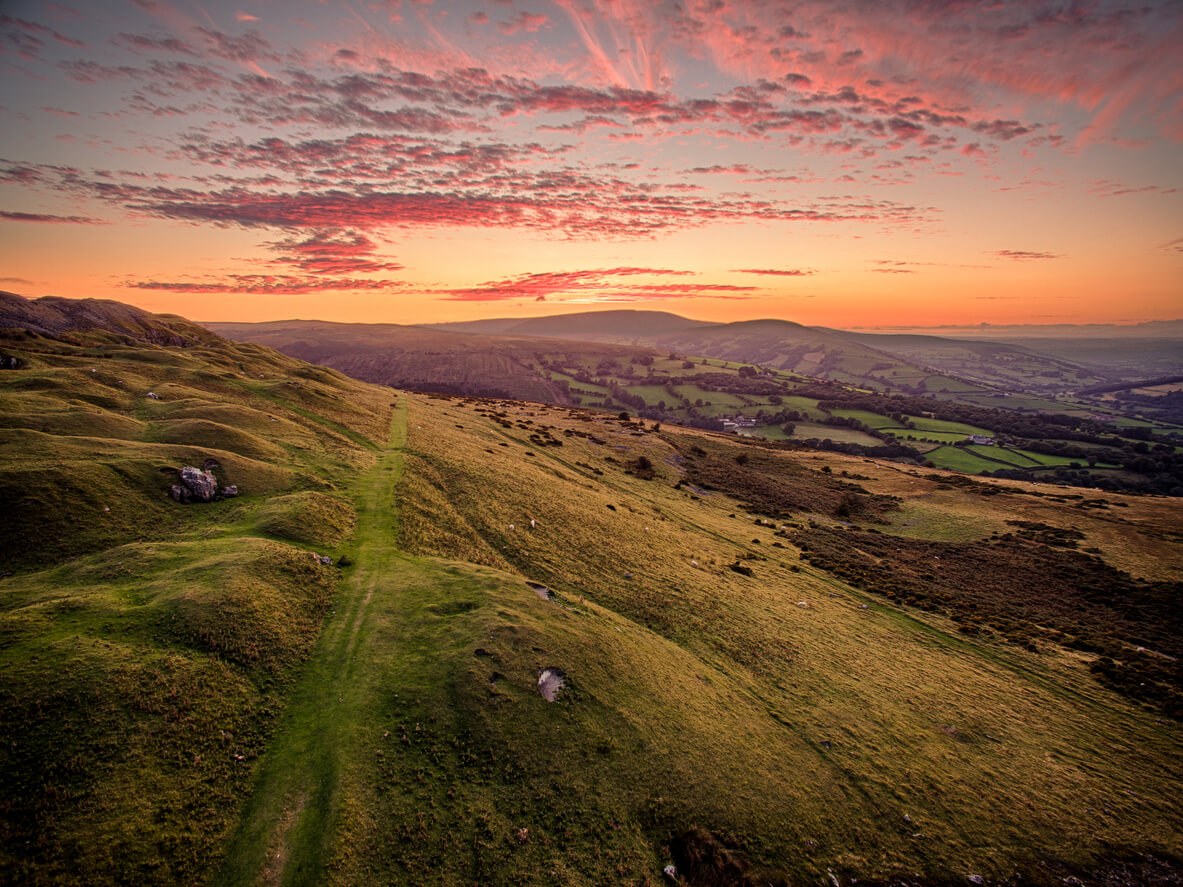 How we'd get there: Land Rover Discovery Sport
Driving time from London: 4.5hrs

If you're like us, you probably have had no shortage of people singing the praises of Wales-based holidays, and the Brecon Beacons in particular. Yes, it may take a few hours to get down the M4, but when you cross the bridge and see that famous Croeso i Gymru (Welcome to Wales) sign, you're not far from some of the most spectacular natural beauty in the UK.

If you're in the market for some camping, then make sure that your vehicle is packed with enough kit for a long weekend. That means a sturdy tent, enough water and supplies to not have to bother with supermarkets, some speakers, and prepare for a magical few evenings.

Nothing says 'roadtrip' more than being able to meander through the beautiful countryside roads and pitch your tent wherever you choose, not being beholden to the tedium of hotel reservations, Google Maps, and being truly free to roam.

‍
Isle of Man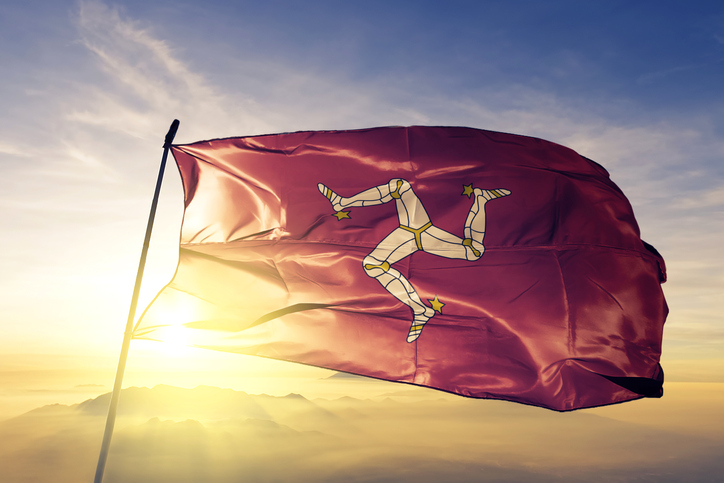 How we'd get there: Range Rover Velar
Driving time from London: 9 hours (including ferry)‍
Yes, it's a schlep up from London, but once you arrive you'll certainly be happy that you made the trip. Check out the top scenic drives in the Isle of Man and you'll understand why it is a nirvana for motorsports fans, and the home of the TT in May and June every year.
If you don't want to spend all day on the roads, then the island's 572 square kilometres are full of interesting attractions for all ages. For the sticklers amongst you, yes, we know that the Isle of Man isn't technically in the UK, however it is a crown dependency, it uses the pound, and the UK technically has the responsibility of defending it, so we hope it hasn't caused too much offence.‍
‍
Isle of Wight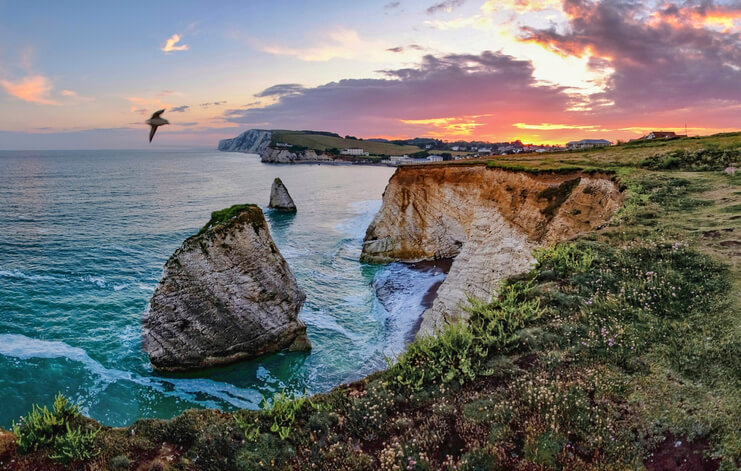 ‍How we'd get there: Range Rover Sport
Driving time from London: 3 hours (including ferry)

Continuing on the same island theme, the Isle of Wight is full of wonders and is an excellent destination for a roadtrip. It's a lot more manageable from London, as you can head straight down the A3 to Portsmouth, stopping off the picturesque villages of Rowland's Castle or Hambledon (allegedly the 'home of cricket') if you so choose.

The ferry is just another 45 minutes from Portsmouth, and you'll soon have your feet on the Isle of Wight.

The island is full of fantastic beaches, museums, galleries, and historic sites, and so you won't be searching for activities to keep you busy.

For those looking to indulge in some watersports, whether it's stand up paddleboarding, surfing, or kayaking, you won't be disappointed.
If you're planning on staying dry, then the island is full of beautiful beaches, coastal walks, and pubs to while away an evening in. All the better that you can get there from London in under 4 hours door to door.

‍
Pembrokeshire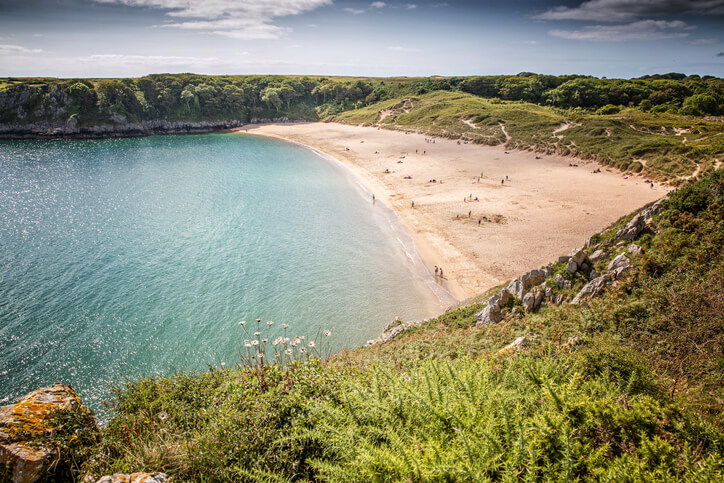 How we'd get there: Land Rover Discovery Sport
Driving time from London: 4.5 hours
Yet another entrant from Wales, and yet another well-deserved one. At the far south-west corner of Wales, the Pembrokeshire coast is one of the most spectacular in the whole of the UK. As per the Brecon Beacons, you'll have to scoot down the soulless M4, and continue past Swansea, but it's it's not a trip you'll regret having made.
There are 186 miles of scenic coastal path, stunning beaches, and the must-see Pembroke Castle. Got little ones in tow? Check out Folly Farm Adventure Park.
As with the Brecon Beacons, if you want a true roadtrip experience, then we'd recommend packing a tent and making it a camping weekend. If you're looking for something a little more, well, robust, then there are some fantastic options in Pembrokeshire.

‍
Hunstanton and West Norfolk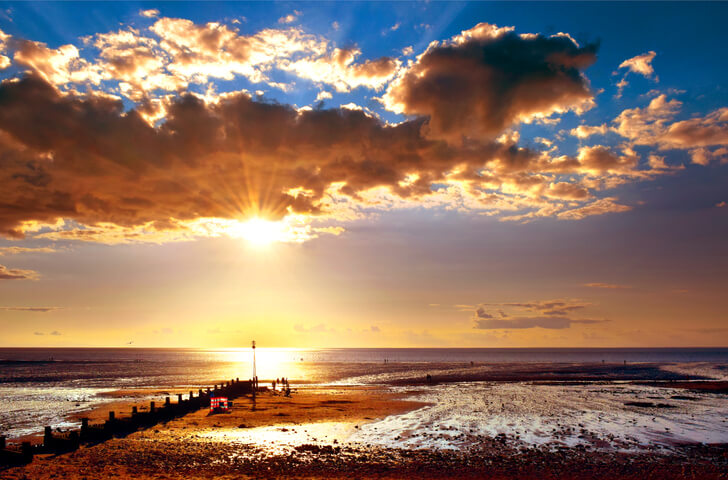 How we'd get there: Land Rover Discovery Sport or Range Rover Velar
Driving time from London: 2.5 hours
Going to the other side of the country now, Hunstanton is a picture-perfect resort built by the Victorians in the 19th century. It'll take you around 2.5 hours to get there from London, slightly more if you're coming from the south of the city.

It's one of the few west-facing coastal villages on the east coast of the UK, which means beautiful sunsets over the sea, but slightly calmer seas. The Victorians were really onto something here.

It's packed full with historic buildings and things to do. The best news? As it's just that bit further away from London than places like Whitstable or Margate it feels a lot less touristy.

While you're in Hunstanton you have the whole of West Norfolk to explore, which means fantastic beaches, coastline, and beautiful options for walks. Thinking about Hunstanton? Check out The Crazy Tourist's guide of things to do there.
****

Ready for a bank holiday adventure? Your wheels await.