This article originally appeared on Suitcase Magazine.
There's nothing quite like the heady thrill that comes with going on a road trip.
That moment when you sling your bags in the boot, buckle up, roll down the windows and get the playlist on, a world of opportunity stretches out on the road before you.
It's a delicious feeling of freedom that hasn't quite left us since we learned to drive as teenagers, when we piled into the car and headed to the coast for that first holiday without the parents.
You know the one.
As summer rolls around we've decided that road trips are the hottest holiday ticket for 2019. A breezy, carpe diem millennial mindset is all good and well, but with no car to take us from A to B (we do live in London, after all) we've already hit our first proverbial bump in the road.
Jaguar Land Rover's newly launched premium car rental app, THE OUT, is ideal for road trips both planned and spontaneous. Removing the faff that goes with picking up a rental on the other side of town, the super-slick app will deliver a Land Rover Discovery Sport straight to your front door at the touch of a button.
All that's left for you to do is plan your route – but we're giving you a helping hand there too. Whether it's the beach, nature or food that you're hitting the road for, we've mapped out your journey and given suggestions about where to eat, sleep and stop along the way.
This is how adults do road trips. You're welcome.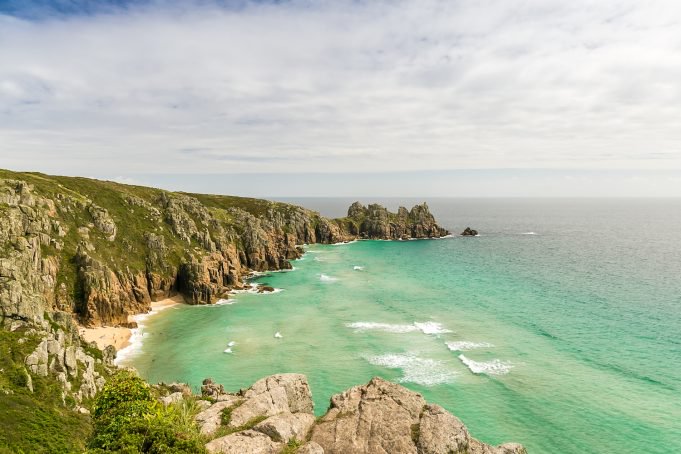 THE BEACH ROUTE
DESTINATION: Cornwall
Overrule an early train departure from Paddington in favour of a romantic six-hour drive dappled with chocolate-box villages by way of Wiltshire as you make tracks to the seaside. Stop for lunch somewhere scenic, like the Walled Garden at Mells in Somerset (a welcome break if you run into traffic along the A303) or the Riverford Field Kitchen in Devon. If time allows, pay a visit to Hauser & Wirth arts centre in Burton before continuing on through postcard towns. Before too long you'll be zipping into Penzance to pick up essentials at Newlyn Cheese and Charcuterie.
Spend your first night in a small stone house the charming seaside town of Mousehole – we love The Oyster Catcher. While it's likely you'll arrive in darkness, you have the rest of the weekend to career along the Cornish coast in your Land Rover Discovery Sport. Our favourite beaches have got to be Kynance Cove, Porthmeor and Porthcurno. Brownie points if you strap a surfboard to the roof (and actually manage to catch a wave).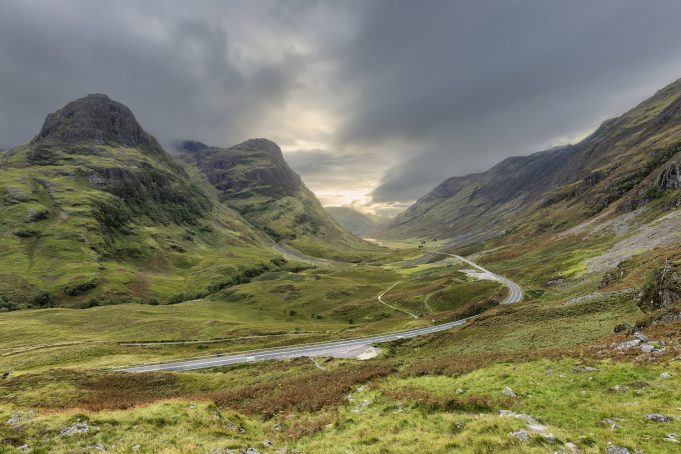 THE NATURE ROUTE
DESTINATION: The Scottish Highlands
What's a 10-hour drive when your car is a Land Rover Discovery Sport? Pack up a lunch box from Ottolenghi and head for the M6 as you embark on your rugged Scottish road trip. Leave early and mark Oxford, Glasgow and Kingussie on the map as places to stop on your way. After a good long drive, arrive at Killiehuntly House to a communal home-cooked dinner (just the welcome you need) followed by a nightcap of local whisky.
The following morning you'll wake to mesmerising views of the imposing Scottish Highlands – you'll need energy to conquer them, so be sure to make the most of your substantial hot breakfast. For a popular trail, join onto the North Coast 500 (Scotland's answer to Route 66) which spans some 500 miles of fabled castles, wild beaches and antiquated towns. Navigating through neverending back roads, it's best to set a timeframe and some key landmarks to ensure you stay on track. Glenfinnian is a must for Harry Potter fans, while a stop at the Cairngorms – the highest, coldest and snowiest peaks in the UK – delivers on scenery (you can also ski if the season is right). One must-see spot on your trail: Glen Coe. Its arresting beauty will quite literally stop you in your tracks – expect to pull over every few hundred feet to gawp at the views.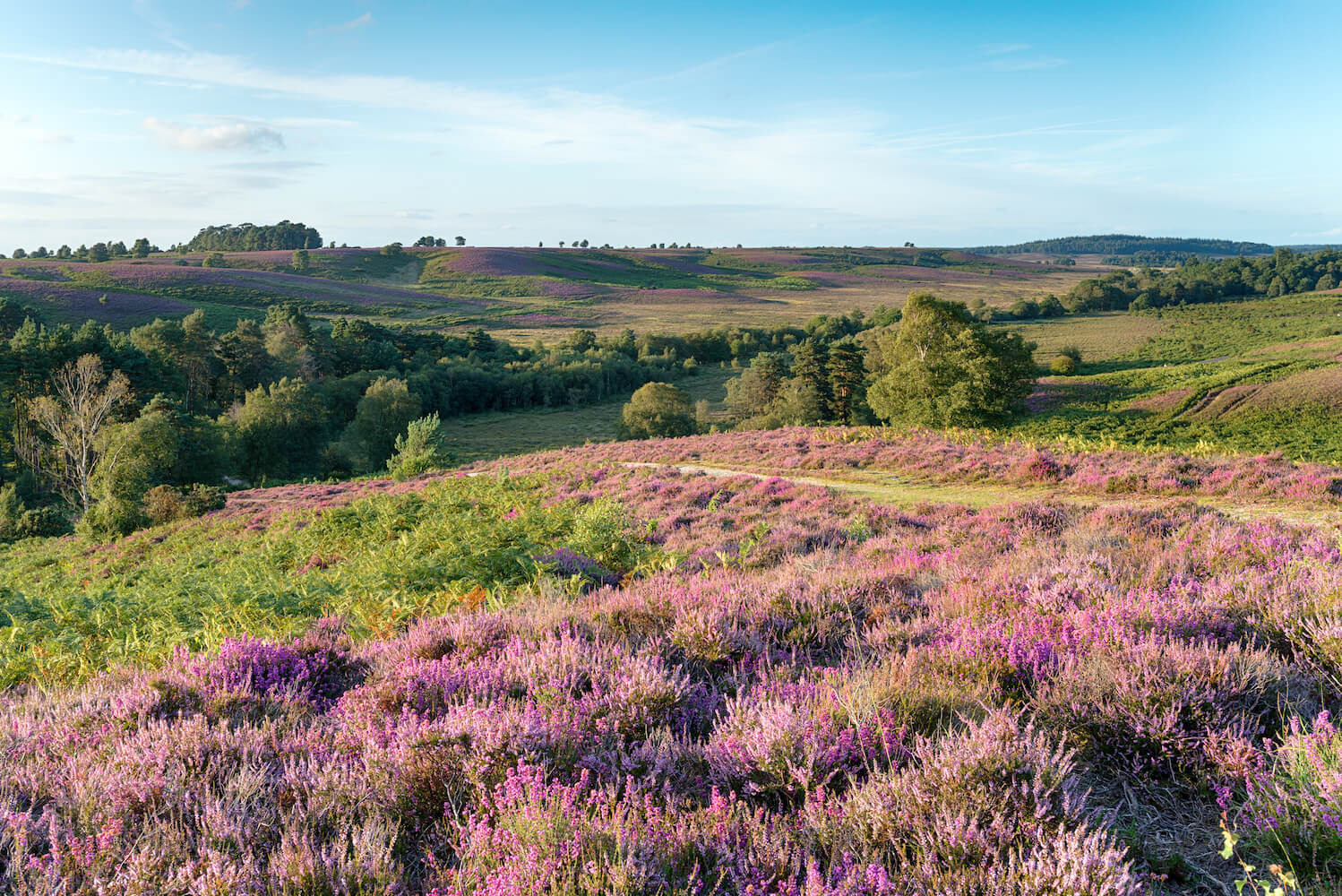 THE FOODIE ROUTE
DESTINATION: New Forest, Hampshire
Woodland walks and nature-spotting aside, the New Forest is flourishing in the foodie stakes. With a journey time of under three hours from London, a sojourn to this gorgeous pocket of southern England is less of a commitment if you're looking to escape the city pronto. Once you've arrived (we suggest making no stops on your way here) check in at Lime Wood Hotel and dine on an Italian-inspired lunch menu in a pretty conservatory setting. Alternatively, bed down at The Pig in Brockenhurst – a lovely restaurant with rooms and a focus on field-to-table dining. Don your Hunter wellies and head out to explore the heirloom vegetable garden before retreating to the dining room to taste local bounty like Dorset Coast pollock and Hampshire chorizo.
While the area is known for its tranquil walking trails, a car is vital to getting to your next launch point. Drive down the western edge of the forest or along the coast, stopping along the way as the mood takes you. Foodie destinations to tick off your list as you navigate Hampshire's hairpin turns include chef Matthew Tomkinson's Michelin-starred menu at The Montagu Arms's terrace restaurant or for something a little more rustic, a Ploughman's lunch at Monty's Inn New Forest Pub.
Looking for an outrageously fun way to go on a road trip? Download THE OUT today and experience the most fun you can have on four wheels.
If you're still looking for a reason to take THE OUT, check out our 8 Reasons to rent a Land Rover to get out of London.