This week's Journal features long-time customer Thandi Maqubela - commercial lawyer and ByRotation tastemaker - who took some time out with her partner in the quaint and picturesque county of Somerset.
We hope her journey inspires your next getaway. Over to Thandi...
"With the continued uncertainty and constant changes in travel restrictions we decided to take a pause on international travel this year, looking inwards to UK based travel destinations, particularly those we'd never really explored before. We landed on Somerset because of the beautiful landscape and being completely honest, the prevalence of great hotels and restaurants in the area. This trip to Somerset was under very different circumstances in that we'd only really passed through on our way to Glastonbury in previous years and this time around we were embarking on part two of our babymoon being quite a change in tone. This fact also made it really important to ensure comfort and ease as a top priority which I knew I'd be able to get with THE OUT. Having had the opportunity to drive one of THE OUT's cars before we were familiar with the easy process, from selecting and booking the car using the very user friendly app, right through to accepting delivery of the car from the very helpful and quick drop-off with none of the queues, faff and paperwork we'd otherwise have to deal with when hiring a car from your run of the mill car rental provider.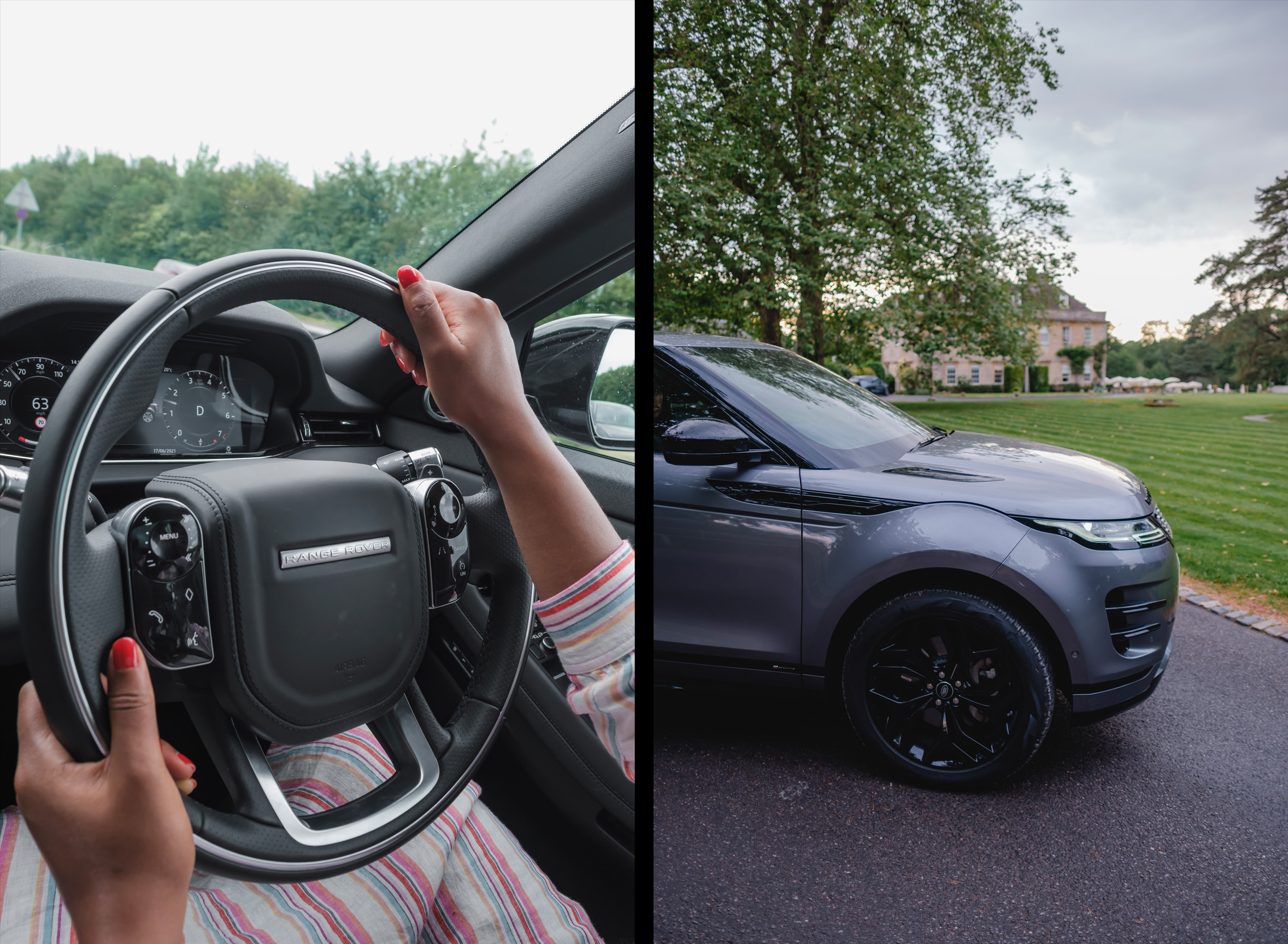 We absolutely lucked out with the weather on the first day of our trip, driving through vast sunshine filled farmlands with a great playlist as company – my husband likes to pride himself on curating the perfect selection of songs and I must admit he's pretty great at it, he even threw in a few bangers from our wedding which was a nice touch.
We made our first stop at a place that has long been on my list of sites to visit; the Hauser & Wirth Gallery and Arts Centre. It definitely lived up to expectations, with the beautiful gardens in bloom and interesting sculptures and architecture to admire. We managed to get a table at Roth Bar and Grill for lunch which was absolutely delicious – I would highly recommend the lamb dishes and salads.
We then moved onto our destination, being Babington House – a very welcome reprieve from London in a bucolic setting with all the creature comforts. I will never again underestimate how nice it is to not have to make the bed or be able to just leave the breakfast table without having to worry about clearing up. After checking into our gorgeous suite I headed to Cowshed for a much needed spa treatment while my husband explored the grounds surrounding the hotel. Following a sumptuous cream tea offering (something I now know is a Somerset speciality given our stay at The Newt a couple of weeks before) we headed to the pool to catch the last of the afternoon light and sunset before making our way to dinner.
The remainder of our stay was spent relaxing by the pool, reading, dozing off and eating delicious food – the making of the perfect babymoon by anyone's standards.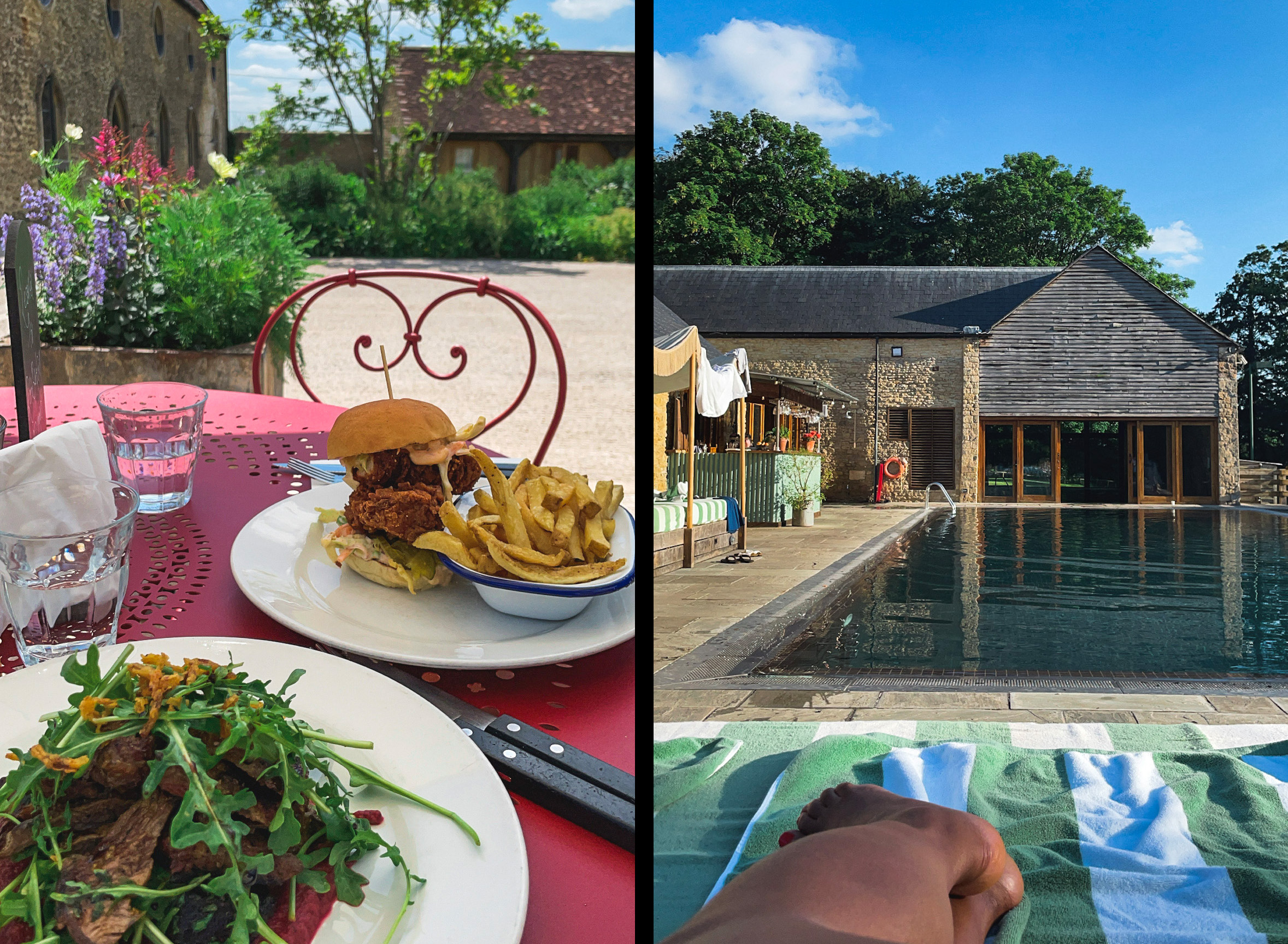 The weather took a bit of a turn on the third day, being the day we were set to make our way back to London so it was lovely while it lasted. We made another stop at the Farm Shop at Hauser & Wirth on our way out to pick up some snacks for our trip back and some goodies from their very enviable deli.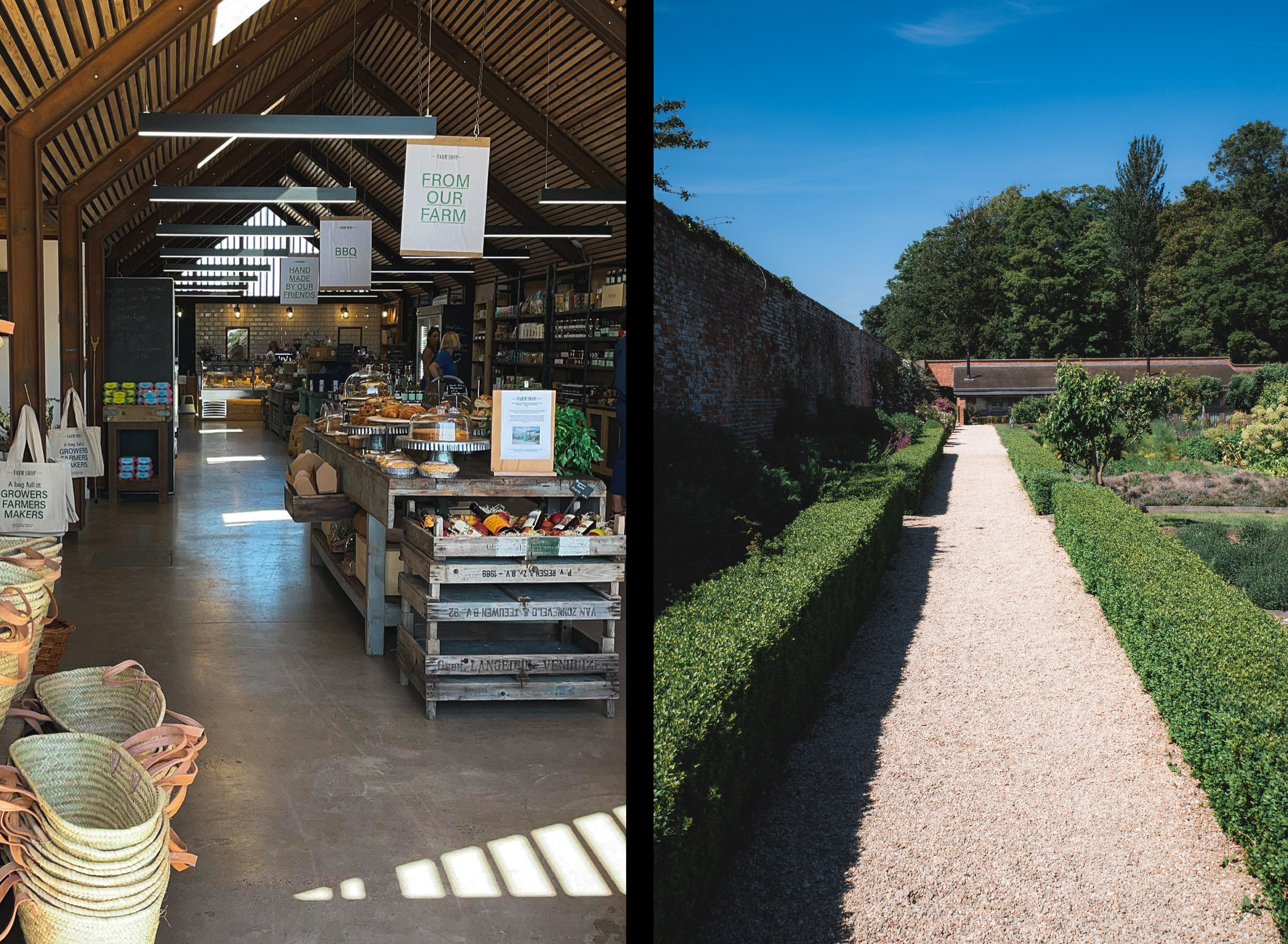 Our trip back was just as smooth as the one out, marked by gentle rain and beautiful scenery. We were met by a lovely gentleman on our return, marking the perfect end to our mid-week getaway. We had such a great time, so much so that we're already plotting another end-of-summer road trip!"
Got a road trip in the pipeline? Travel there in one of our finest cars.