London is the world's best city (there you go, we said it). But sometimes you need a break.

Green fields, rolling hills, lakes and rivers. They're not in abundance in our beloved urban jungle, however this doesn't mean that roadtrips should be the privilege of country bumpkins and Californians. 

There are almost a quarter of a million miles of roads in the UK. Some absolutely stunning. Some, well, not quite so much. But that's a lot of exploring to get done, and there are only 52 weekends in the year.

Without further ado, here are the best roadtrips you can take from London. There are long and short, sea and mountains, romantic and family friendly, so whatever floats your proverbial boat, there's a roadtrip for you on the list.
‍

The coastal route to Skye

Recommended vehicle: Land Rover Discovery Sport
Driving time: 24rs
Miles: 1,300
Recommended days: 7
‍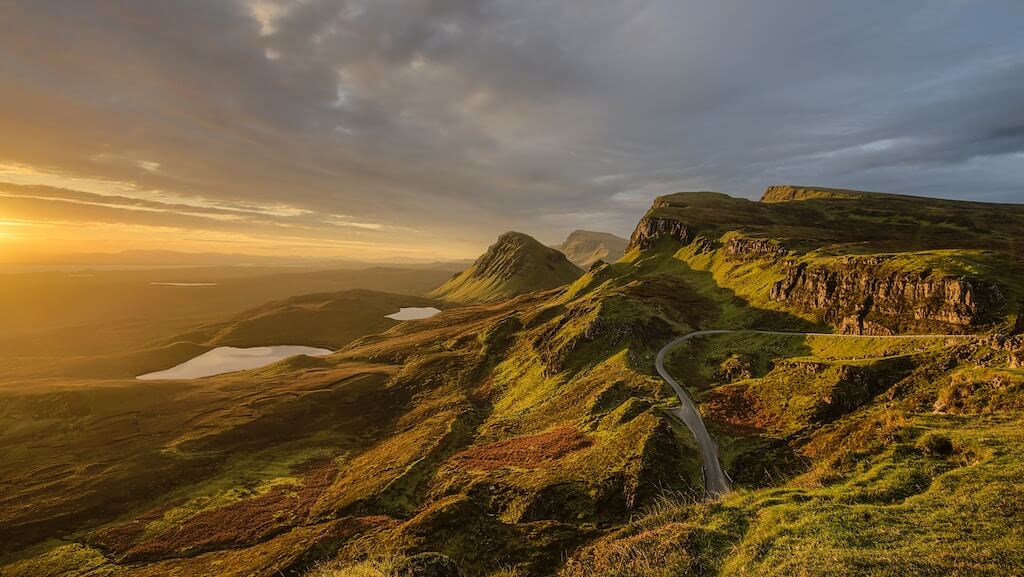 The beautiful island of Skye. With a smidgen over 10,000 people living on the island, and a population density of 6 people per square kilometre, you'll feel a world away from being a sardine on the Northern line on a Monday morning.

Yes, it's not just around the corner from London, but the trip is well worth it. 

Scoot up the M1, and aim to spend the night in the Lake District. The first part of the journey might be pretty motorway-based, but bear with it. As soon as you see the 'Welcome to Scotland' sign, life starts to get a lot more interesting. 

You can stop off at Gretna Green (with no obligation to get married, although we wouldn't want to stop you), or break for lunch in Glasgow. When you're done, head up to Loch Lomond, and hug the western shore of the loch. If these words may be bringing back musical memories, the route we're suggesting is neither the high road nor the low road, but it does take you to the Bonnie Banks of Loch Lomond.
Head on up to Invergarry and then to Kyle of Lochalsh, and over the Skye bridge, and your feet (or wheels, rather), will finally reach the idyllic island of Skye.
For some photo-based inspiration of things to see there, you need not do much more than check out #skye on Instagram.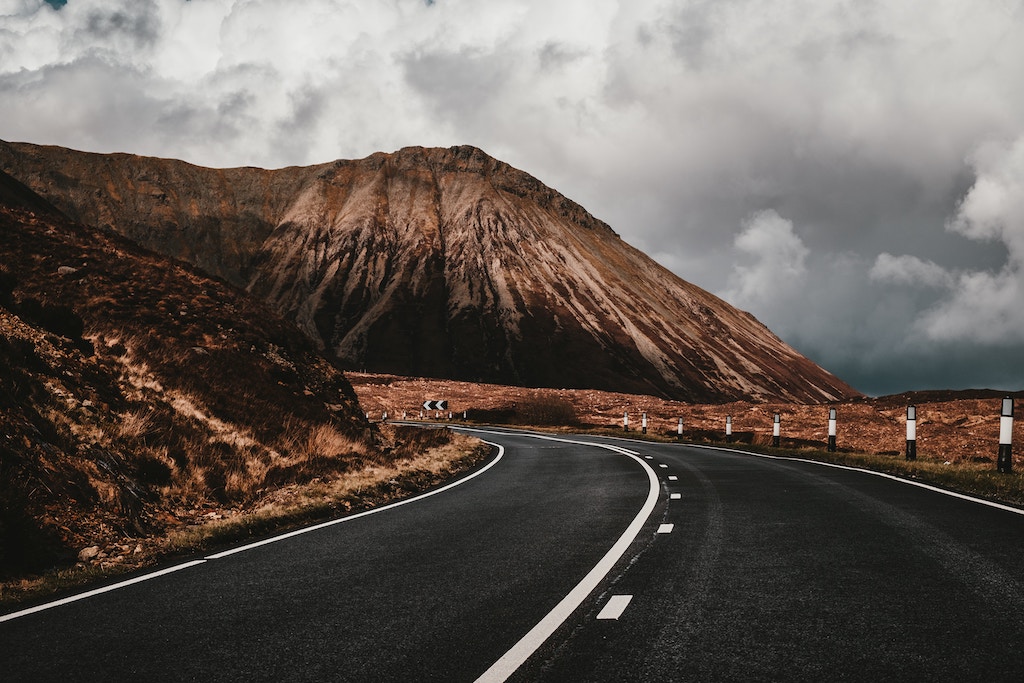 Spend a few days on the island (we'd recommend 2 at a minimum, 3 will mean you're not feeling rushed), you may find yourself thinking you may never go back and looking at properties on RightMove, but then the time will come to make the trip back down to the capital.
If you're pushed for time, you can go back on the same route, or if you have a few more days, try to head up to Loch Ness, then come back down on the unbelievably scenic A9.
Got more time to spare and keen to explore a more? Instead of heading west on the M74, keep on towards Edinburgh and take the A1 down the eastern side of the country. Stop off at Gullane, North Berwick, and Lindisfarne, and then head back down through Northumberland and the east coast of England.
With a large part of England and Scotland ticked off, you'll roll back in London feeling like you have really seen a vast amount of the UK. Just Wales and Northern Ireland to go now...
Note - read all about (and watch the film of) when THE OUT partnered with Rapha to send 3 cyclists to the island of Arran.
The South Downs Way
Recommended vehicle: Jaguar I-PACE
Driving time: 6 hours
Miles: 200
Recommended days: 1-2
‍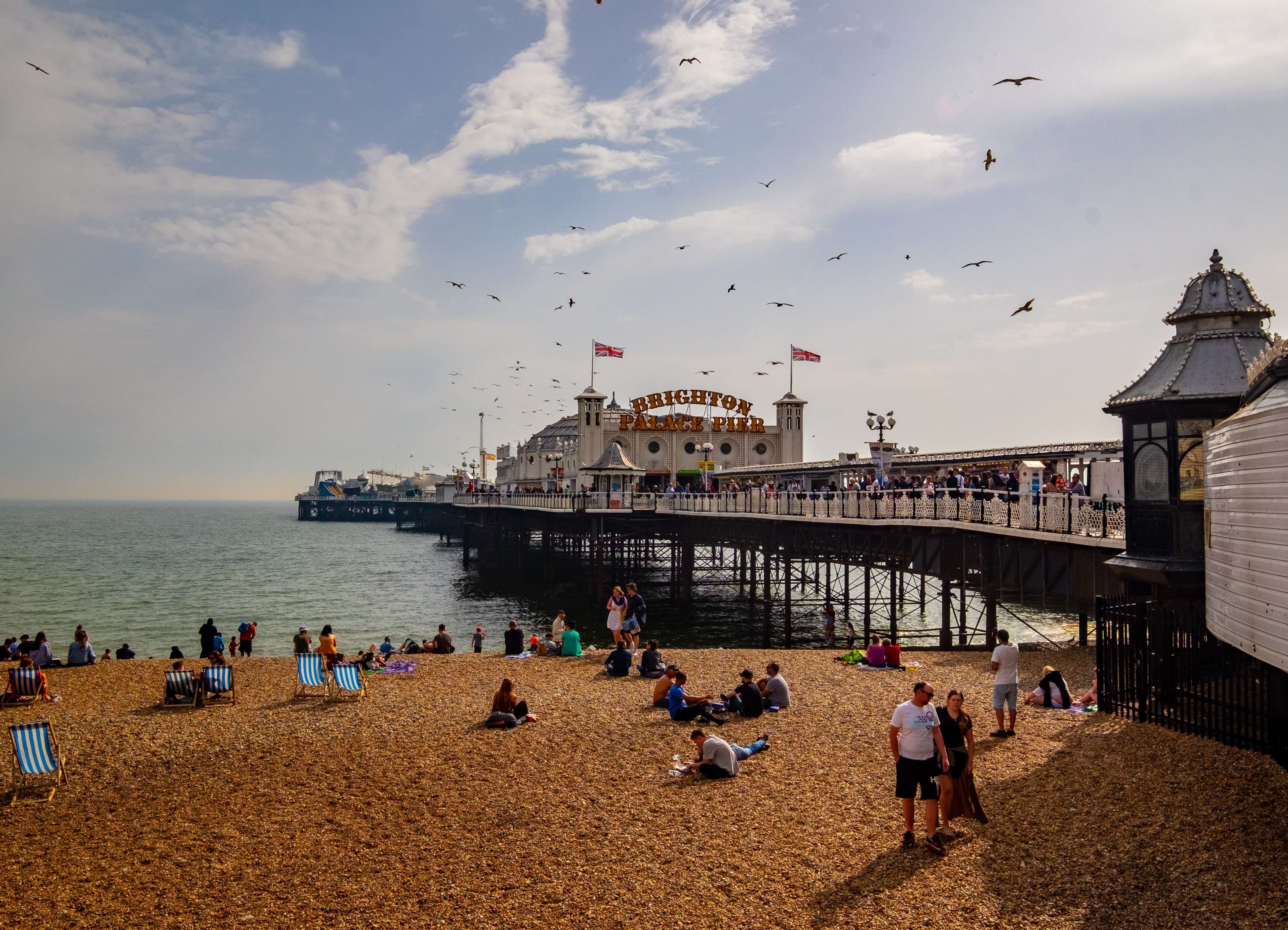 The idyllic counties of Hampshire and Sussex come into their own in the summer, as village pub gardens overflow with ale, ploughman's, and good company. 
Scoot down the M3 / A31 towards Winchester for the 'motorway' part of the trip, and stop off for lunch at the Michelin starred Black Rat in Winchester. Have a wander around the great hall, and imagine yourself at the round table of King Arthur.
Next, you'll head onto the A272 - a real driver's road - and wind your way through the picturesque villages and towns as you head east. Take a detour to South Harting, and stroll along the South Downs Way, the 100 mile path that creeps across the South of England.
If you are planning to make the journey over a couple of days, you'll want to break the trip around Petworth (The Old Railway Station should do the job), though you'll find yourself adequately fed and watered at practically any pub and B&B in the surrounding area.
You'll go past Cowdray Polo Club (with the Gold Cup at the start of July), and then head straight towards Brighton. You'll need to ditch the vehicle, and then stroll along Brighton beach, compulsory ice cream in hand.
Brighton Pier is full of surprises, and there are plenty of games that will keep you running back to the cash machine, nostalgic for years gone by.
Wallet exhausted, hopefully not too sunburnt, and feeling like you can really say you've made the most of these 48 hours, it's back to the capital you head.
East Dorset, Poole & Somerset
Recommended vehicle: Range Rover Velar
Driving time: 10rs
Miles: 400
Recommended days: 3
‍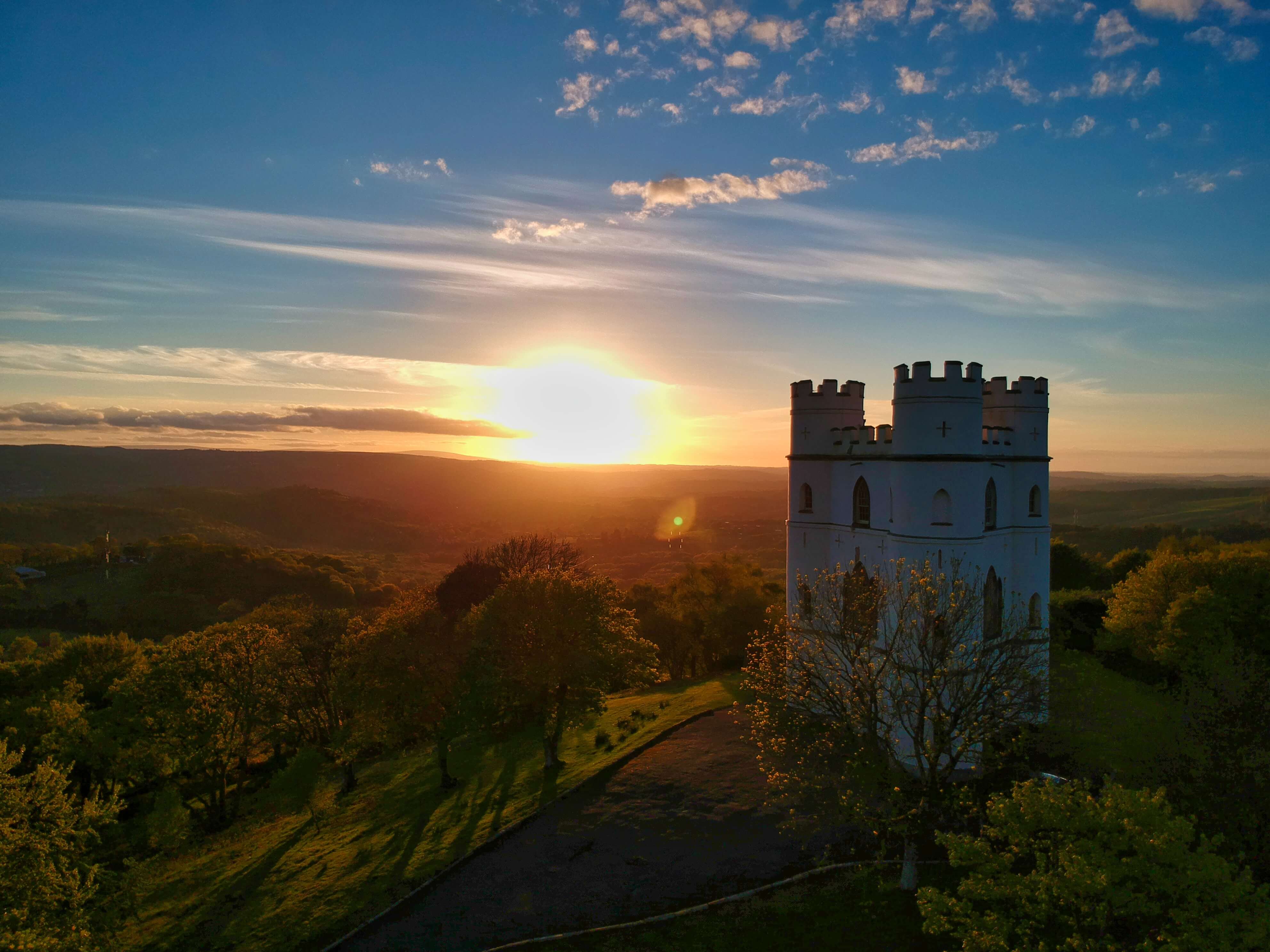 This route will take you south west from London, first down the M3 (the boring bit) and to Salisbury, an ideal spot to stop off for some lunch (we think The Chapter House should do the trick).
Then, set your bearings (or Google Maps) to due south, aiming for The New Forest. You'll want to take any unmarked road you see, and perhaps even ditch the vehicle for a bit, while you try to spot a wild pony. 
There's no shortage of things to do in The New Forest, both for families and for those without little ones in tow. Stroll through the woods, while away a few hours in a pub garden (note, make sure you decide on the designated driver before starting), or just get lost meandering through these quaint little villages.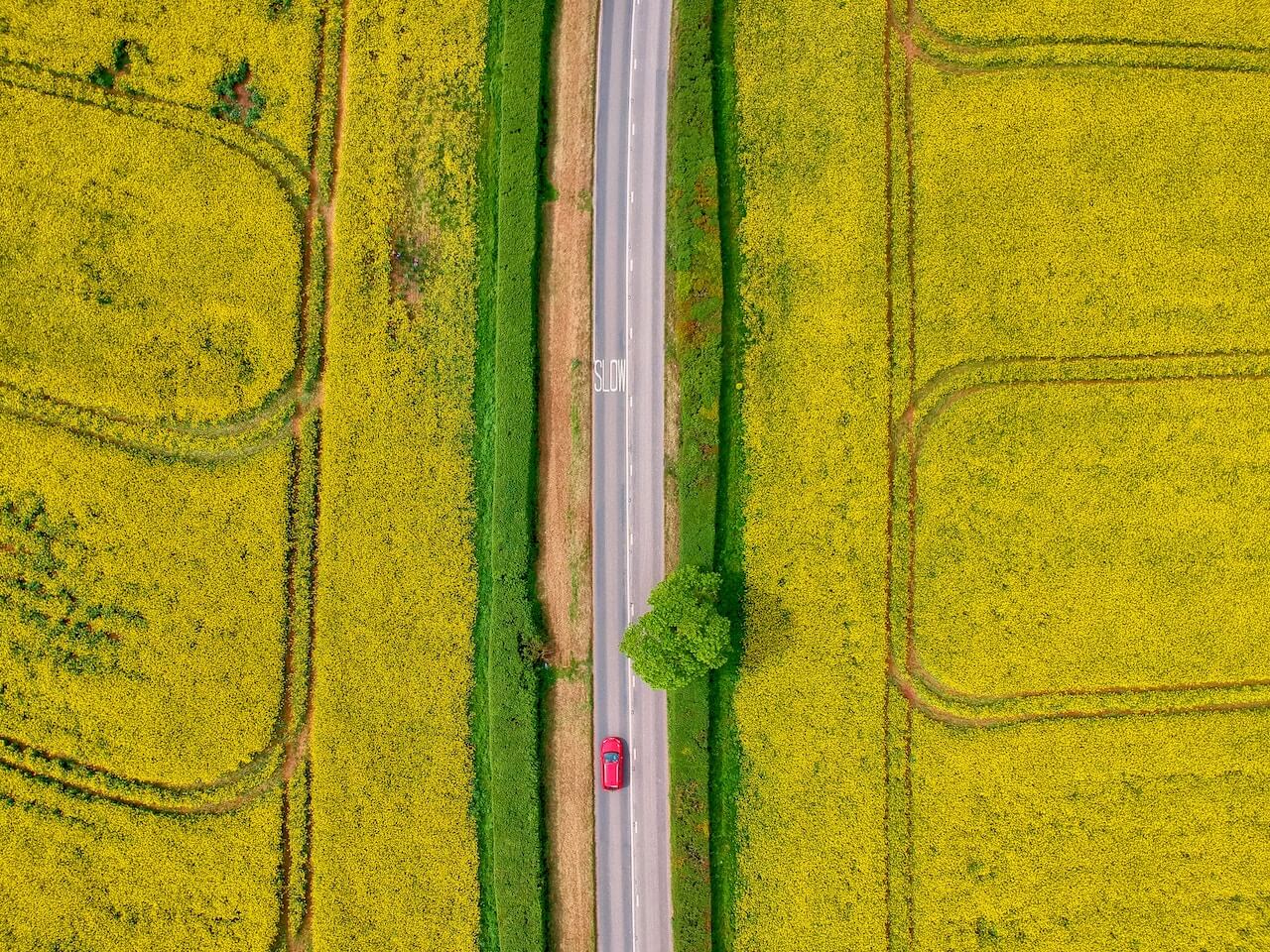 If you're staying the night around here, you could do a lot worse than booking a room at The Pig, where everything on the menu is sourced from within a 25-mile radius of the property.
You'll then want to head over past Poole, and head to the mystical Tyneham Village, which was evacuated in 1943 and has remained abandoned ever since. Stop off at the beautiful East Lulworth, and go and say hello to the primates at Monkey World - Ape Rescue Centre.
If you are on a tight schedule and you need to get back to the grindstone, then you'll need to about turn and take the same route back.
For those with the luxury of a little more time to play with, and some more adventuring yet to be had, then - as you're in the area already - then a little detour into Somerset will be most welcome. If you're feeling young at heart and want some Instagrammable snaps, then you could do a little tour of the villages in Somerset with unorthodox names, heading to Pudding Pie Lane, Langford, Butt's Batch, Wrington, Dag Hole, or Cheddar.
These are enjoyable for functioning grown-ups as well - Cheddar is gorgeous (pun certainly intended), and Velvet Bottom is beautiful as well.
With at least 4 counties ticked off your list - and perhaps even a Somerset twang being developed - you can head back to the big smoke and marvel at how different the pace of life is.
Cornwall and Devon
Recommended vehicle: Range Rover Sport
Driving time: 18rs
Miles: 800
Recommended days: 5-7
‍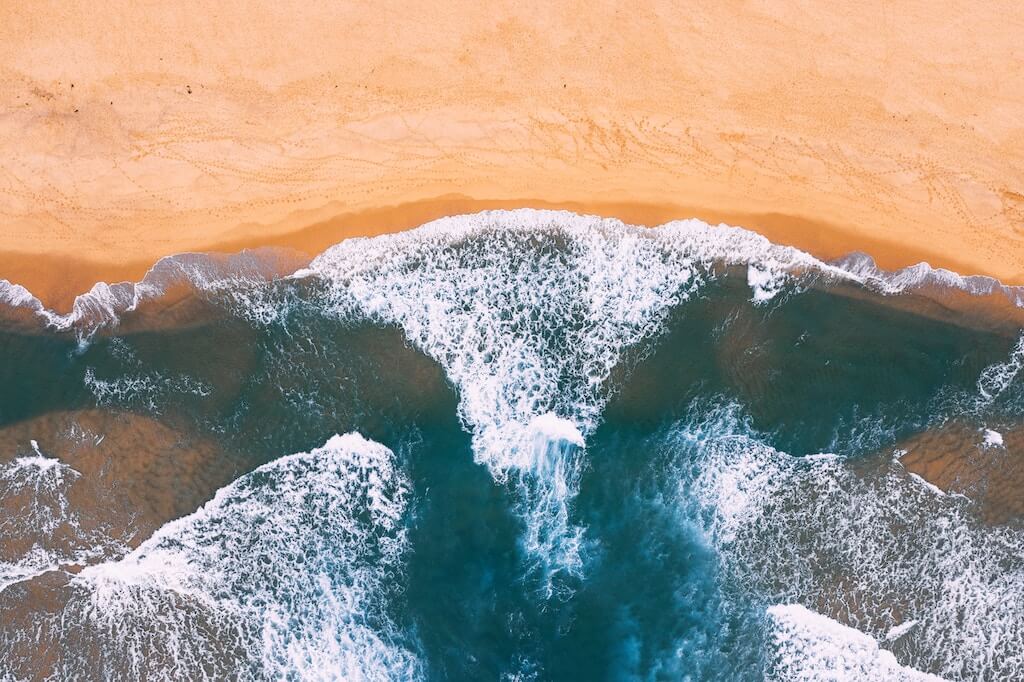 Cornwall and Devon are both stunning, and - although they aren't just round the corner from London - are certainly worth the trip. You'll start by heading straight down the M3, with your playlist(s) loaded up. There isn't a huge amount to get excited about before you get onto the A303, but once you're on it, there are plenty of small pubs and restaurants that merit a detour for a quick bite to eat.
Full of delicious pub grub, you'll head on into the East Devon Area of Outstanding Natural Beauty (the clue's in the name - it's absolutely lovely), and then set your sat nav for the lovely village of Thurlestone. Stop for a bit to eat at The Sloop Inn, have a dip in the sea, and then spend a night at Burgh Island Hotel, the art deco hotel on its own private island. Ask for the room that Edward VIII and Wallis Simpson used to stay in.
After an evening of imagining that you were in an Agatha Christie novel, you'll continue down towards Falmouth, where you can pop on a ferry over to the picturesque town of St Mawes, home of 2 Michelin starred restaurants, Watch House and Idle Rocks.
Since you're this far already, it would be a shame not to go to Land's End, which is just a tootle down the road. Fresh from feeling like you've been 'to the end of the country', you'll start the journey back, heading first to St Ives (extra points if you meet a man with seven wives), then up to Newquay.
Newquay has a bit of a bad reputation in recent years for being overcrowded, but - especially if you like to surf - it has a fantastic beach, great restaurants, and something for all ages.
If you're planning to stay overnight in Newquay, or even if you're just passing through, make sure you pay The Headland Hotel a visit. You may remember it from The Witches.
If you're planning to stay the night around Newquay, we'd recommend Watergate Bay for families, or if it's more of a romantic roadtrip, you should check out The Scarlet. They're both a bit out of town, but definitely worth the detour.
If you want to battle with the crowds for the sake of some decent surf, you can head up to Polzeath and Rock. But we'd give this one a miss, and head towards Lynton in North Devon. Stroll along the coastal path by Woody Bay, away from the crowds and without a care in the world.
You'll then want to hug the North Devon coast, and make your trip back towards London. If you're feeling like a bit of a break from rural life, head to Western-Super-Mare and visit the Grand Pier. Put away whatever misconceptions you may have had, as it has had £34 million pumped into it since a fire destroyed the main pavilion in 2008.
It's then back along our faithful friend, the M4, heading due east for London. The sea breeze will have left by now, but you'll certainly be feeling the better from this epic roadtrip.
The Kentish Route
Recommended vehicle: Range Rover Sport
Driving time: 8rs
Miles: 300
Recommended days: 2-3
‍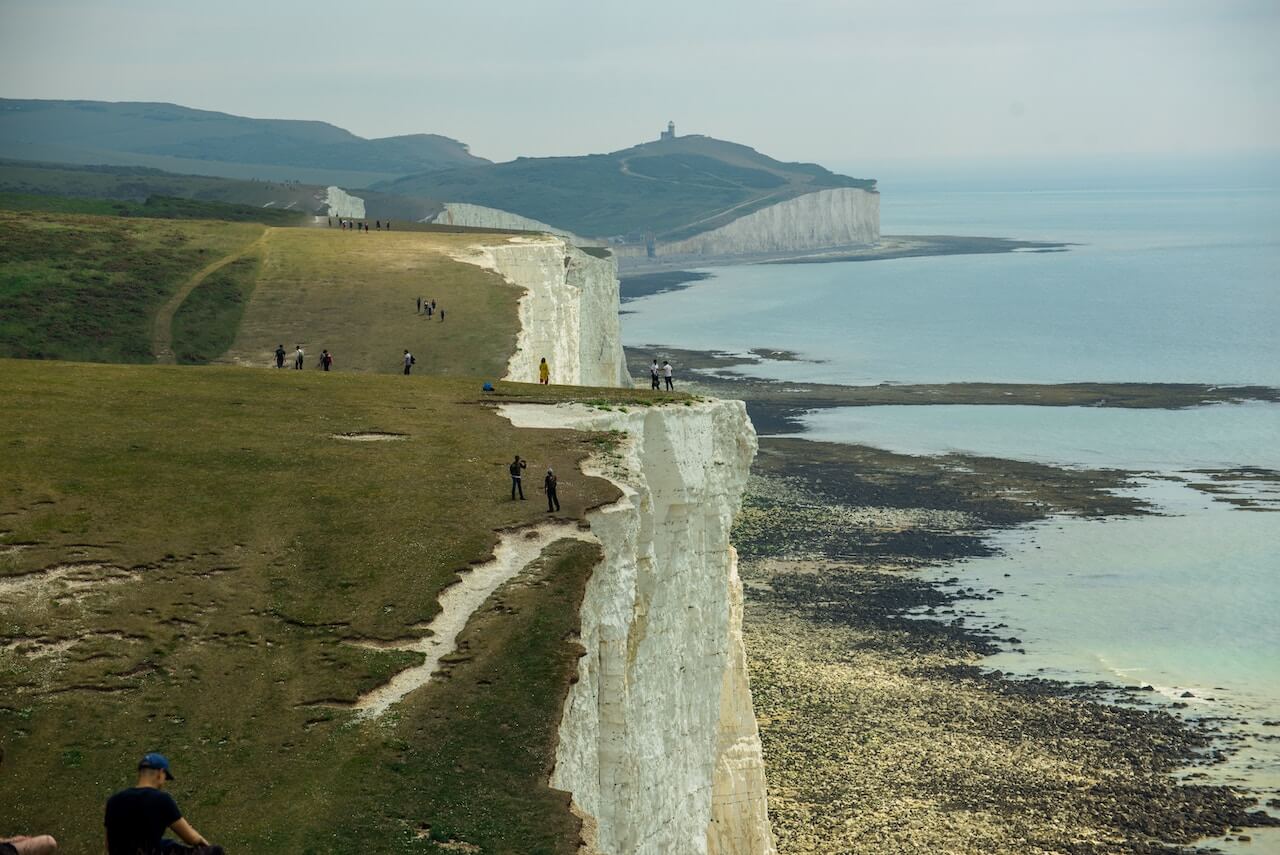 Our final route of this part takes you down from London to England's most south-easterly point, through the white cliffs of Dover, and through the 'garden of England', Kent.
You'll start by heading down on the A2 towards the Isle of Sheppey (Sheppey coming from the old English "Sceapig", meaning 'Sheep island'). For those who fancy a little detour, there is plenty to keep you occupied on the Isle of Sheppey, however those for whom time is more precious may want to plough on towards the seaside idyll of Whitstable (which also featured on our Top 5 Seaside Escapes from London). 
Scoff down oysters, cockles, and cider, and stay to watch the sunset over the sea. It's stunning.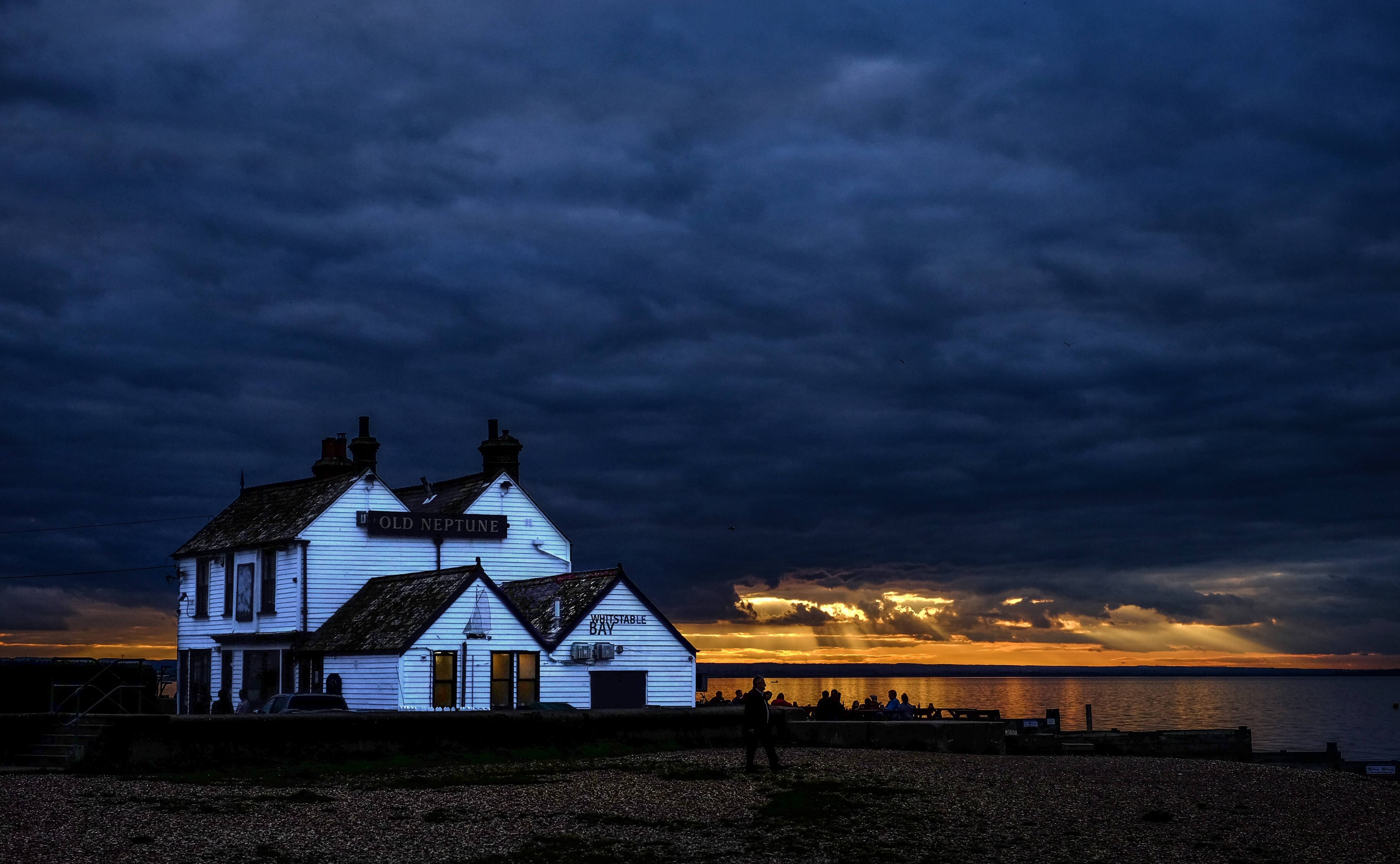 There's no rest for the wicked (roadtripper), and so next up it's Margate, dubbed - whether fortunately or unfortunately, we'll let you decide - Shoreditch on Sea. On quite the opposite end of the spectrum from some of the fine dining suggested elsewhere, those with particularly ravenous appetites may want to see if they can match ageing rocker Pete Doherty, who famously wolfed down this Margate breakfast in 20 minutes to get it for free.
Next, it's time to pay Ramsgate a visit, where a stroll by the sea is obligatory.
The white cliffs of Dover are now almost within spitting distance, so it's back behind the wheel and off to imagine it's 1066 and you're King Harold, seeing William the Conqueror approaching from afar.
Further westwards will take you to Eastbourne, where you can get a lot of the same atmosphere as nearby Brighton, minus the thronging crowds. If you're making this trip at the right time of year - this year this means the August Bank Holiday - you can also catch the Rye Jazz Festival.
If you're in the mood to taste some delicious English sparkling wine (yes, it is delicious), then there is none better than Hidden Spring, where you can do a tour of the vineyard and meet the owners, who are both lovely.
It's then back up towards London, with a stop off at Royal Tunbridge Wells for tea. The roadtrip will truly be over when you're through the Dartford Tunnel, but if you grew particularly fond of any of the locations you stopped off at, you can be comforted in the knowledge that they're only a short drive away from London when you next want to go back.
Roadtrip Tips
Road tripping shouldn't be stressful, but - like your mother said - failing to prepare is preparing to fail. So here are a few tips that will make sure you make the most of your time behind the wheel.
Plan your route. Add multiple points into Google Maps, make sure your phone isn't going to run out of battery before you hit the M25, and familiarise yourself with the distances before heading off.
Take a wrong turn. Not a typo, and it doesn't contradict point #1. Sometimes taking an unexpected turn down an interesting road is exactly what makes a roadtrip amazing. You're in charge, not Google Maps.
Set up your playlists & podcasts. There's nothing worse than not having all of this set up, and you don't want to have to pull over to sort it out while you're on the road.
Call ahead. Good restaurants and hotels are popular for a reason. There's nothing worse than getting excited about a place only to be turned away because it's fully booked.
Keep an adequate supply of snacks and water. The supplies at service stations are generally pretty terrible - especially if you want something a little healthier - and so we'd advise to have everything you need in the car before you set off. Unless you really want to eat Wine Gums from a Shell garage.
Strapped for time? Check out The best roadtrips from London in 2 hours or less.