Been looking for an excuse to stay at Heckfield Place? Us too. Guaranteed you'll have found the justification to book your trip once you've checked out our second THE OUT x SUITCASE road trip, that saw interior designer Sophie Ashby and tailor Charlie Casely-Hayford hit the road to Hampshire.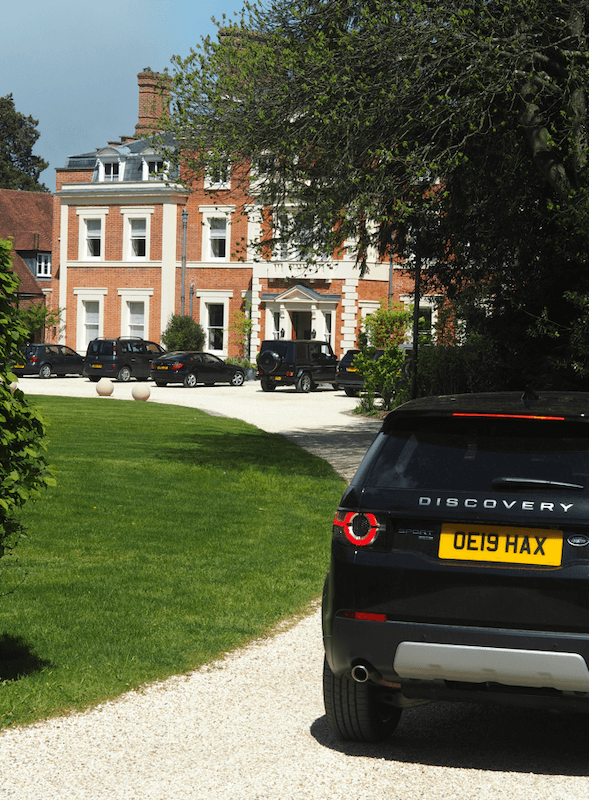 Heading out of the city on a Friday after work, Sophie and Charlie drove up to the impressive Heckfield Place, a newly refurbished Georgian manor nestled in a secluded 400-acre estate that is every bit as regal as it sounds. There's no better way to arrive than by sweeping into the driveway, parking up,and pretending (if no one else is around), that this actually is your home for the weekend. Boasting sophisticated interiors that exude contemporary cool, this hotel is classically grand, with a thoroughly modern twist.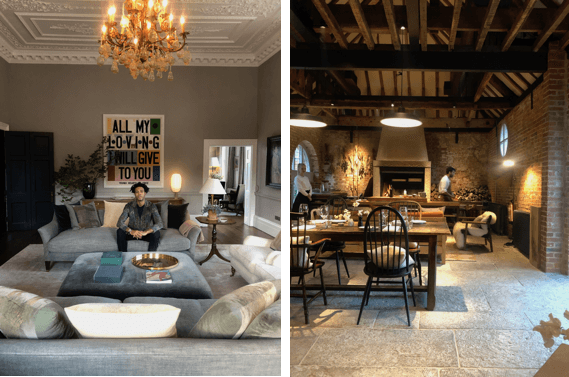 First on the agenda was dinner at Hearth, where all cooking takes place on a rustic open fire in full view of the restaurant, followed by drinks at the more intimate and stylish Moon Bar.
Waking up in one of the glorious Heckfield Place rooms is a joy in of itself, especially when it's followed by a private tour of the grounds. After surveying (nearly) every corner of the estate's 400 acres, is was back into the Land Rover Discovery Sport HSE and out on the road again for Charlie and Sophie.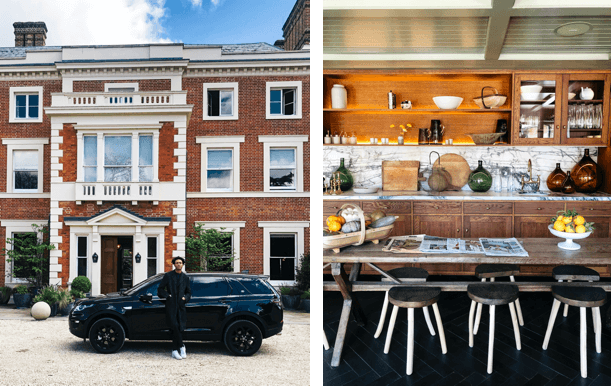 For even more flora and fauna, they headed out on a drive to West Green House Gardens,a beautifully designed oasis surrounding a quintessentially British manor. The perfect spot or a sunny summers afternoon spent wandering the hidden flower-filled pockets and apple orchards. After enjoying afternoon tea, it was time to get head back to Heckfield Place – not before an enchantingly peaceful drive through the Hampshire landscape.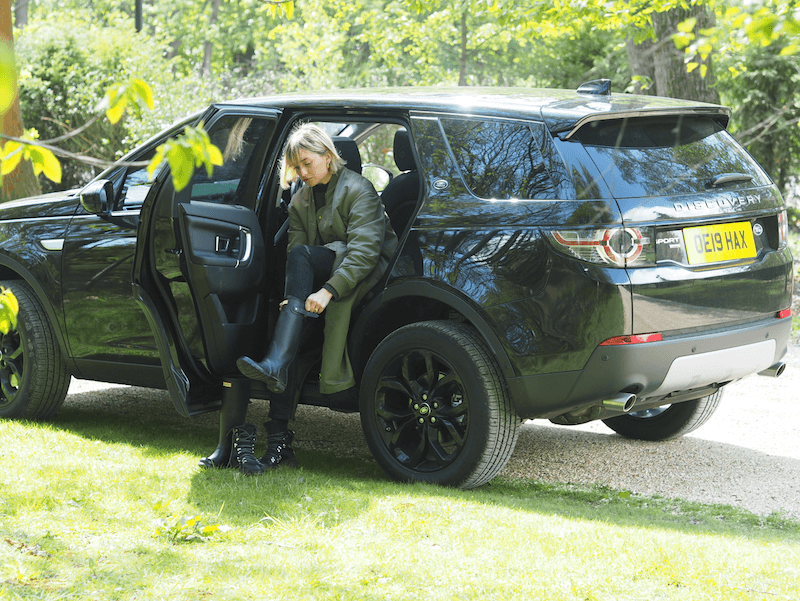 Once back at the hotel, it was time for a complimentary yoga session in the gardens, before dinner at another of the dining destinations on the estate, Marle that prides itself on paired back and simple cooking, straight from the earth.
The next morning, after a final breakfast in one of the sun-drenched communal spaces, it seemed the perfect opportunity for one or two of the many relaxing spa treatments that Heckfield Place offers at Little Bothy. The spa features treatments inspired by the estate's apothecary garden, and is well-worth a restorative hour-and-a-half spent unwinding in.
Once out of the spa and freshly invigorated by Heckfield's soothing calm, it was time for Charlie and Sophie to jump back into the Discovery Sport and enjoy the journey home.
Keen to see what others get up to with THE OUT? Check out what happened when foodie-loving couple The Curious Pear headed out on a roadtrip.